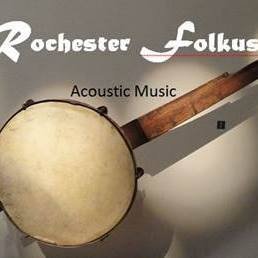 March 14, 2018
7 p.m. - 10 p.m.
The Honey Dewdrops and David Russell to Headline Next Concert in a New Folk Series at Downstairs Cabaret Theatre - The next program in a new concert series entitled "Rochester Folkus" featuring Folk, Traditional, Old-Time, Bluegrass, and other acoustic music will be held on March 14 at the Downstairs Cabaret Theatre, 20 Windsor Street, Rochester, NY. All concerts begin at 7 pm and occur on the 2nd and 4th Wednesdays of every month (with occasional exceptions). Reservations are accepted (but not required) and can be made by calling 585-325-4370. For more information go to https://www.facebook.com/Roche... or www.DownstairsCabaret.com. Admission is $10.
The Honey Dewdrops (Laura Wortman and Kagey Parrish) are celebrating their 9th year of touring full time as The Honey Dewdrops, having played stages and festivals far and wide in North America and Europe. With tight harmonies and an musical ensemble that includes clawhammer banjo, mandolin and guitars, the effect is to leave listeners with what is perhaps the best "high lonesome sound" Appalachian-style music currently available.
Opening the evening will be a set by local performer David Russell. David, one of the Rochester area's best vocalists, performs traditional and contemporary folk music accompanied by autoharp and guitar.
Share this Event on Facebook.