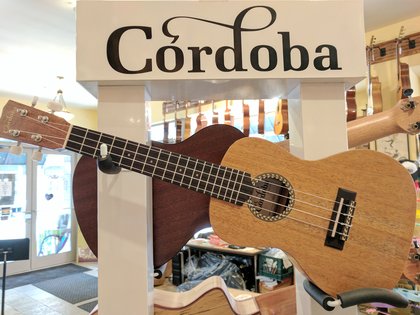 Aug. 17, 2017
11 a.m. - 6 p.m.
In celebration of Córdoba Guitars 20th Anniversary, they are giving away one 20CM ukulele!
In order to participate, you will need to:
- talk to a Bernunzio team member and complete a raffle form
- upload a photo from Bernunzio Uptown Music to Instagram. Like @cordobaguitars account, tag them in your photo and use the hashtag #cordoba20years
The winner will be contacted by the end of the day! Pickup will be at Bernunzio Uptown Music.
Share this Event on Facebook.