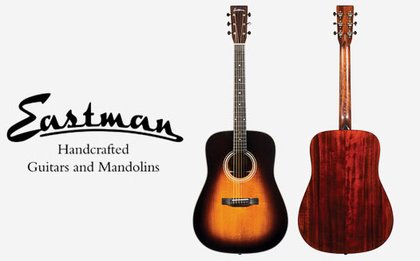 June 20, 2019
11 a.m. - 8 p.m.
June 21, 2019
11 a.m. - 6 p.m.
Eastman Factory Direct Sales Event!
Thursday 6/20 11am - 8pm
Friday, 6/21 11-6pm
Our annual Eastman Factory Direct Sales Event is back!

Deep, once-in-a-lifetime, in-store only savings on Guitars, Mandolins, Banjos, Ukuleles and more!
Our trusty Eastman representative, Mark Herring, will be in attendance to answer any and all of your questions. He does not want to bring ANY of these instruments back to California with him so he will be cutting prices as deeply as possible.

If you are within driving distance, plan to attend this very special FACTORY DIRECT SALE! These deals are going to be too good to pass up.
Share this Event on Facebook.