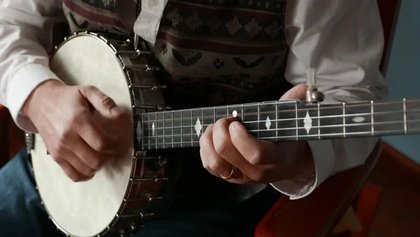 Sept. 9, 2017
9:30 a.m. - 10:30 a.m.
Learn and apply the process of "playing by ear" for traditional clawhammer banjo styles. We'll put together rhythm and melody to have a musical strategy to use going forward. This will cover frailing, hammer ons, pull offs, slides and double thumb - drop thumb on a beginner to intermediate level. We'll sing a few classic old time songs, establish a frail, and fit in the melody. Handouts provided and a recording device recommended.
Tickets are $20. To purchase, please call 585-473-6140.
Share this Event on Facebook.