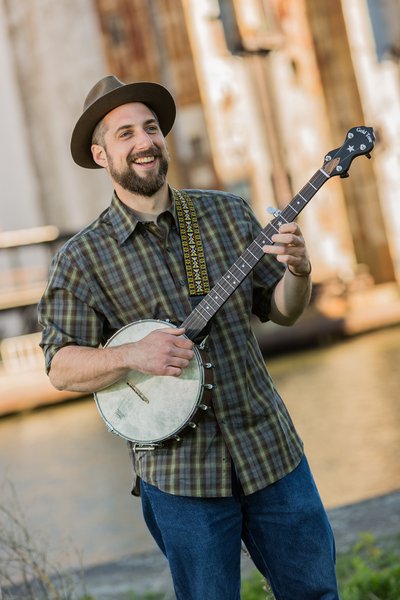 June 17, 2017
noon - 1 a.m.
Beginner Banjo Workshop w/ Ben Haravitch
Saturday, June 17th, Noon-1PM
COST: $10
Banjos will be available to borrow! No prior banjo experience required.

ALWAYS WANTED TO PLAY CLAWHAMMER/FRAILING STYLE BANJO? Ben Haravitch (banjoist extraordinaire of The Brothers Blue, The Mount Pleasant String Band, and The Crawdiddies) will be your guide through the wonderful world of stroke-style five-string banjo.
SPACE IS LIMITED! Send an email to counter@bernunzio.com to reserve your spot.
Share this Event on Facebook.