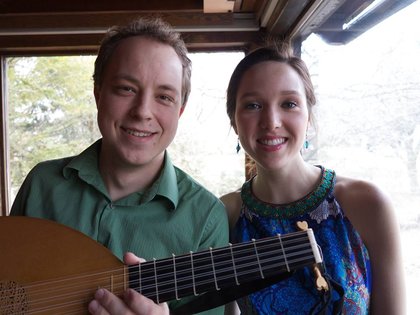 Feb. 7, 2015
11 a.m. - 1 p.m.
Bedlam Early Music In-Store Showcase  VOICE & LUTE
Saturday, February 7th, 11AM and 1PM
Stop by the store and experience music of the 16th and 17th century for voice and lute. The 20-minute performances will be held at 11 am and 1 pm.
BEDLAM is Kayleen Sánchez, soprano, and Laudon Schuett, lute. Bedlam is a 15th and 16th century colloquial term for the Bethlem Royal Hospital in London, England. Bedlam is dedicated to exploring the rich repertoires of music for voice and lute in the 16th and 17th centuries.  The duo will showcase a selection of songs from their upcoming performance at the Pegasus Rising Concert Series. Refreshments will be served.
Share this Event on Facebook.