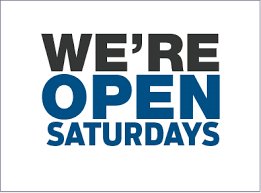 Nov. 14, 2020
11 a.m. - 5 p.m.
Nov. 21, 2020
11 a.m. - 5:30 p.m.
Dec. 5, 2020
11 a.m. - 5:30 p.m.
Dec. 12, 2020
11 a.m. - 5:30 p.m.
Dec. 19, 2020
11 a.m. - 5:30 p.m.
Dec. 26, 2020
11 a.m. - 5:30 p.m.
Jan. 2, 2021
11 a.m. - 5:30 p.m.
Jan. 9, 2021
11 a.m. - 5:30 p.m.
Jan. 16, 2021
11 a.m. - 5:30 p.m.
Jan. 23, 2021
11 a.m. - 5 p.m.
About Shopping at BERNUNZIO UPTOWN MUSIC

OPEN SATURDAYS for walk-in customers 11 am - 5:30 pm.
Monday - Friday BY APPOINTMENT please call store to schedule - (585) 473-6140
OR Use our online scheduling Program CLICK HERE TO SCHEDULE YOUR APPOINTMENT
Our business falls in the NYS Phase II reopening plan. We have developed an opening strategy that provides our customers the opportunity to shop and test drive our instruments while ensuring the safety and health of both customers and employees. Outlined below are the guidelines for shopping at Bernunzios:
1. Customers, visitors, and staff must wear masks at all times within the store.
2. We reserve the right to limit the number of people in the store if social distancing cannot be maintained.
3. We cannot allow large groups (2 or more) to enter together. This applies to appointments as well–we will only accept appointments for parties of 2 or less.
4. Feel free to wear soft, protective gloves when handling the instruments, although this is not required.
5. ONLINE ORDERING AND CURBSIDE PICKUP WILL CONTINUE THROUGHOUT THE WEEK. This has been a successful shopping solution for many of our customers. Please call ahead and we will bring your purchase out to your vehicle.
6. At this time restrooms will be unavailable to all customers.
7. Guidelines can and will change as we ease into the "new" retail model.
Thank you to all who have supported us with purchases, well wishes, kind words and great suggestions during this interesting time. We look forward to serving you in the future and remember - All Are Welcome Here - with masks on of course ;).
Fondly,
Julie, John, Ryan, and Staff
Share this Event on Facebook.