Lakota Leathers Mandolin Straps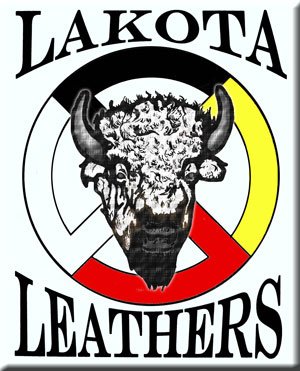 About Lakota Leathers
Lakota Leathers was founded in 2008 by Kenny Bohling of Sevierville, TN.

It all started after hearing Marty Stuart's song "Three Chiefs" on the local radio station WDVX in Knoxville, Tennessee. The song tells the story of three of the great Lakota Sioux Chiefs of the past. After hearing the song, Kenny purchased the Badlands album on which the song can be found. The song inspired Kenny to make his first trip to South Dakota with a load of used blankets from local motels to help the impoverished people of the Pine Ridge Indian Reservation near Rapid City, South Dakota.

After seeing first hand the poverty of the reservation, Kenny wanted to do more to help. Realizing that he had owned an American Bison hide banjo strap for over 25 years, Kenny knew that the Lakota people could make these fine straps. Years later, Lakota Leathers is now a reality and produces guitar, banjo, mandolin, and resonator guitar straps.

Each Lakota Leathers strap is assembled on the Pine Ridge Lakota Sioux Indian Reservation in South Dakota, USA. Pine Ridge has the undesirable distinction of being the poorest county in the entire United States. The purchase of every Lakota Leathers strap not only gives you the ultimate quality, but helps provide income for people on the reservation. Truly a 'cottage' industry, Lakota Leathers straps are assembled in living rooms and on kitchen tables of the people who make these wonderful straps.

Lakota Leathers uses only native leathers which have been used by the Lakota people for millennia. Bison (American buffalo) and Elk are their leathers of choice. These leathers are extremely supple and provide for unsurpassed comfort no matter what instrument you play. All Lakota Leathers straps are 100% guaranteed to be the softest, strongest, and most comfortable strap you will ever use. Additionally, they are the ONLY strap we are aware of that offers a 100% lifetime guarantee. Rest assured, you are getting the best when you purchase a strap from Lakota Leathers.