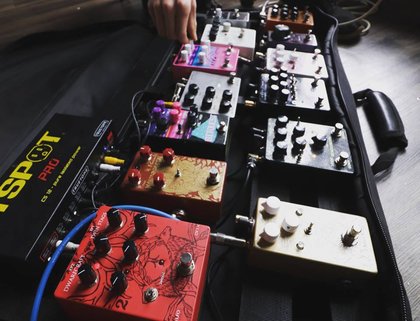 May 8, 2018
2 p.m. - 6 p.m.
June 22, 2018
3 p.m. - 8 p.m.
As a proud local music store, we are excited to host Rochester pedal builders, Adventure Audio, for an afternoon of sonic exploration. They will have 2 pedal boards with headphones and one larger pedal board with the full Adventure Audio line along side some of other Bernunzio favorites such as Earthquaker Devices, Old Blood Noise Endeavors, Fairfield Circuitry, Electro Harmonix, Keeley FX, and more!
Come down, meet the builders and give the pedals a-go. We promise you won't be disappointed, this event is a guaranteed day-lifter.
Share this Event on Facebook.