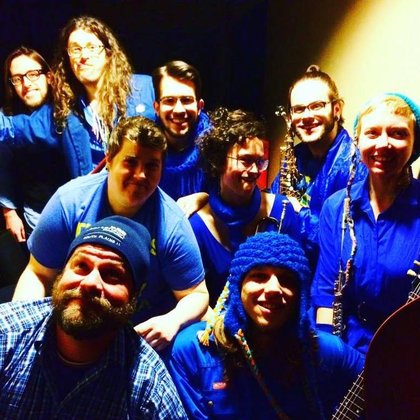 Sept. 16, 2017
9 p.m. - 10 p.m.
Rochester's premier folk orchestra returns to the Fringe for a one-night-only performance guaranteed to be among the most unique you'll see this year. Fronted by freak folk pioneer Seth Faergolzia and backed by an eight-piece rhythm-and-horn section, this show is sure to entertain.
www.23psaegz.com / $8
Purchase tickets through KeyBank Rochester Fringe Festival:
Online: rochesterfringe.com (no extra booking fees)
Phone: (585) 957-9837 (fees apply)
Box Office: One Fringe Place (corner of Main & Gibbs Streets)
In Person: Venue door one hour before start of show

Share this Event on Facebook.