---
Excellent Condition
Year: circa 1903
Includes Soft Shell Case
Serial #:

22288
Fantastic, pre-fire, A. C. Fairbanks Electric No. 0 model, #22288, ca. 1903, with 10-3/4" rim assembly, and 26" scale length. Deep, rim assembly with scalloped Electric tonering, spun-over rim, original Rogers skin head, equipped with stamped No Knot tailpiece; appropriate serial numbers and stamps present. The mahogany neck has a 26" scale length ebony fingerboard; setup with light steel; binding replaced on treble side, some finish touchup on back of neck, surface separations of peghead overlay. Included in sale is chipboard case.
---
The A. C. Fairbanks Electric No. 0 in action
Featured Artist Ben Haravitch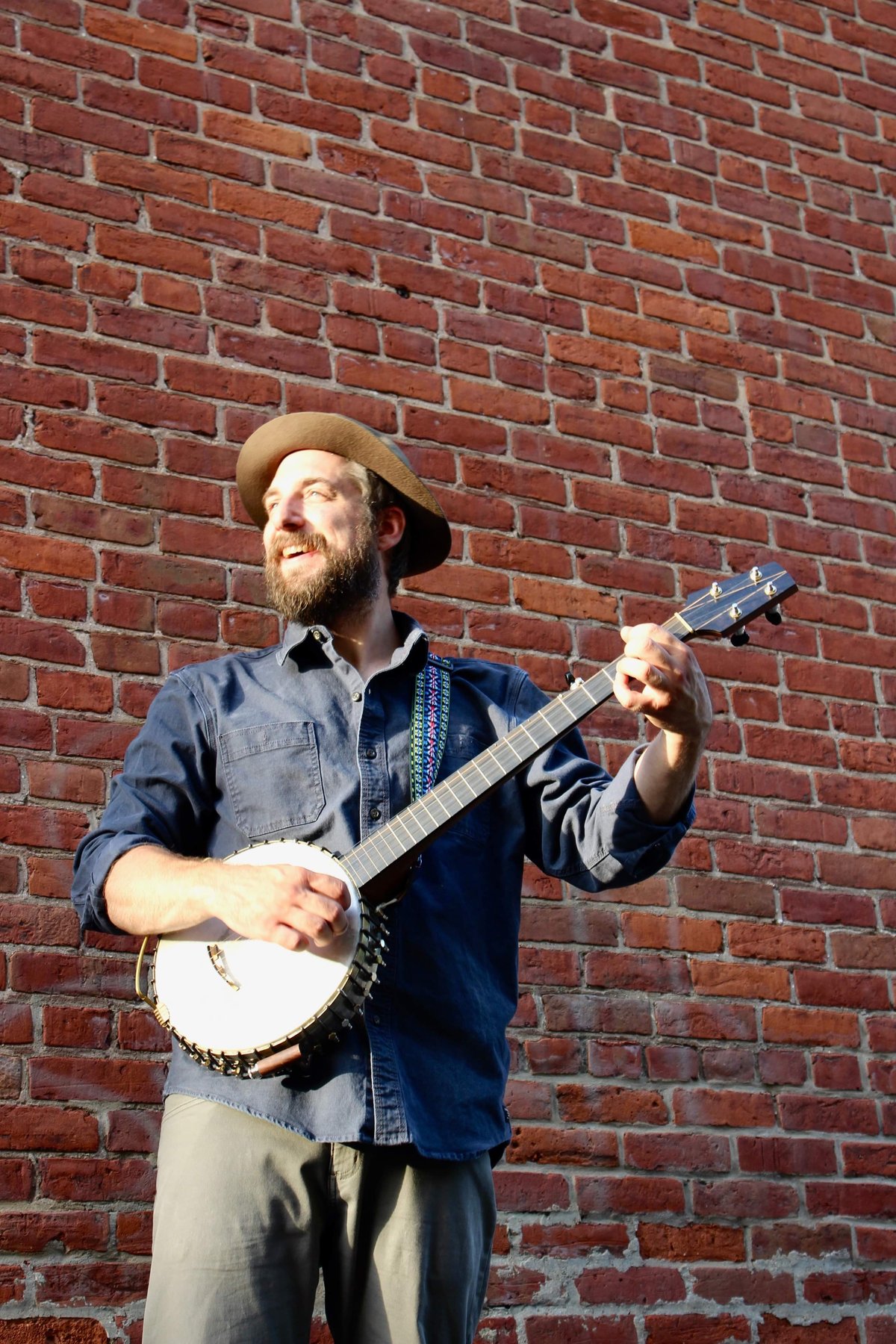 Playing with The Brothers Blue, The Crawdiddies, and as the banjo player for the well respected Mount Pleasant String Band, Benny has shown that his playing is versatile and of the highest caliber. He now emerges with his new solo project, Warm Prickly. The album is half old-time tunes and country favorites and half original songs which focus on compassion towards those facing homelessness, addiction, and loneliness. Benny blends old-timey fiddle and banjo sounds with elements of Country and Cajun music forging an earthy yet atmospheric palette, always focused on the feel.
Visit their website
Sold
---
Share on Facebook.
---