---
Excellent + Condition
Year: circa 1920s
No Case
Serial #:

6751
A phenomenal conversion of a rare Bacon tenor to five string utilizing a new all maple 26" scale Eastman neck. Rim assembly features 11.5" perforated wooden "special" tonering, pearwood rim cap, equipped with original Rogers skin head/reproduction No Knot tailpiece; phenomenal open sound with lots of sustain, rich lows/punchy highs. Included in sale is original 17 fret all maple neck neck, stamped "The Bacon Orchestra" & "A1 6751" on dowel, fine heel carving, ebony fretboard w/ pearl inlay; pearwood peghead overlay w/ "Bacon Blue Ribbon" inlaid in pearl; bar frets with little wear and patent pending Bacon resonator.
---
The Bacon Blue Ribbon Orchestra A1 Five String Conversion in action
Featured Artist Ben Haravitch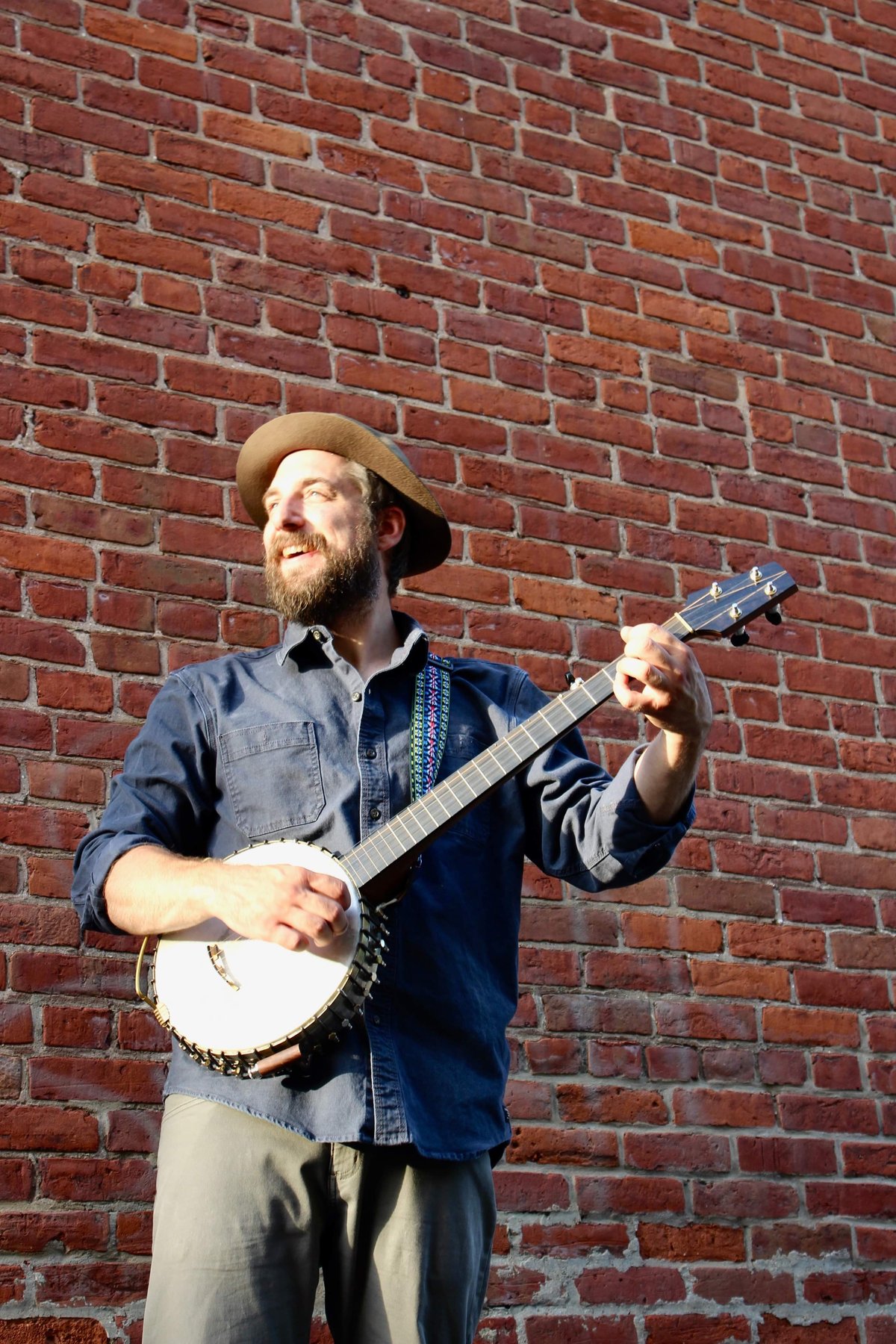 Playing with The Brothers Blue, The Crawdiddies, and as the banjo player for the well respected Mount Pleasant String Band, Benny has shown that his playing is versatile and of the highest caliber. He now emerges with his new solo project, Warm Prickly. The album is half old-time tunes and country favorites and half original songs which focus on compassion towards those facing homelessness, addiction, and loneliness. Benny blends old-timey fiddle and banjo sounds with elements of Country and Cajun music forging an earthy yet atmospheric palette, always focused on the feel.
Visit their website
Sold
---
Share on Facebook.
---