---
Very Good + Condition
Year: 1922
No Case
Serial #:

7510
Beautiful clean and original Bacon Blue Ribbon Style A tenor banjo; 11.5" diameter maple rim assembly with metal capped black painted perforated wooden tonering (outside perforations present also); hardware appears original apart from tailpiece. The 21" scale maple neck has an ebony fingerboard with simple pearl inlay; pearwood peghead overlay; equipped with original friction tuners. Plays nicely!
Was:
$850.00
Now Only:
$700.00
---
The Bacon Blue Ribbon Style A in action
Featured Artist Gavin Rice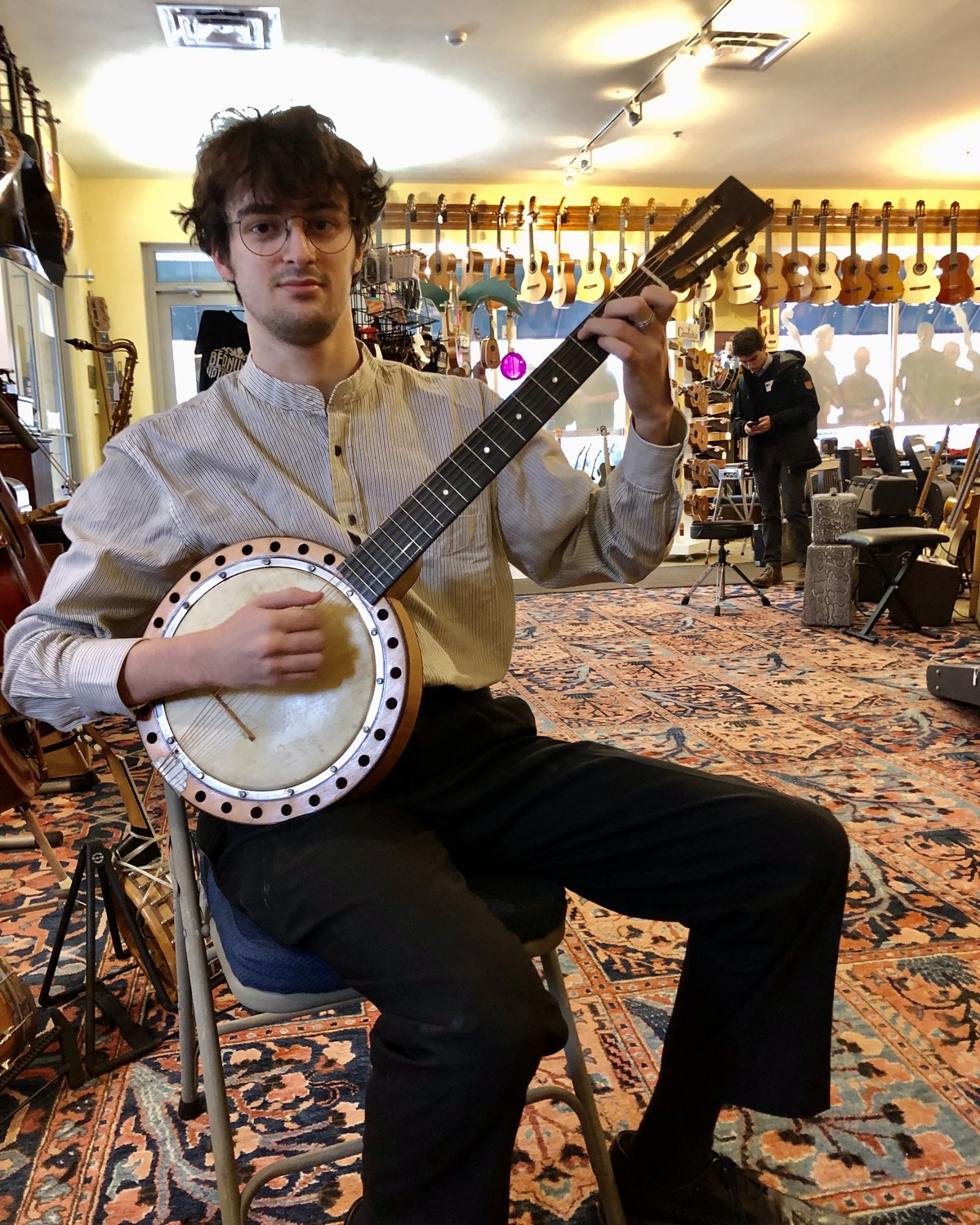 Gavin Rice is a student at the Eastman School of music specializing in Early Jazz/Early American music. He enjoys wearing period antique clothes from the 1890s-1920s every day. Gavin primarily studies Jazz Bass and Music Education but plays a multitude of instruments. All of his instruments are over
Visit their website
---
Share on Facebook.
---