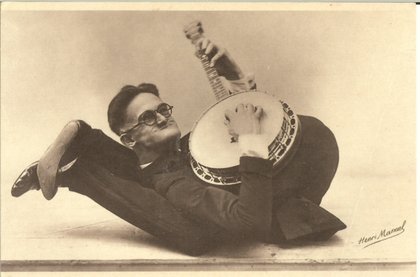 March 23, 2019
9:30 a.m. - 11 a.m.
April 27, 2019
9:30 a.m. - 11 a.m.
4th Saturdays, 9:30AM-11AM, FREE

Learning to play the banjo has never been more popular, however it can be frustrating to figure out how to play it. We understand, and welcome you to BANJO THERAPY, a monthly gathering & home for both clawhammer and three-finger styles, where the goal is not just how to "play" banjo, but how to fit the banjo into the vast musical landscape. Each month a different banjo topic or skillset will be covered, which will build upon the previous month's topic.
Topics will include:
Rhythms: 2/4, 3/4, 4/4
Backup: Basic vamping patterns & chops.
Backup II: Advanced vamping, passing notes/chords
Approaching a Tune: "Picking" out the melody
Advancing a Tune: Filling in notes w/ right hand
Harmony: How to Figure Out
Singing: Accompanying a singer
Friendly Banjos: Playing Together
Playing w/ other instruments: fiddle, mandolin, guitar
Requirements:
Basic Chordal Knowledge: A, C, D, F, G, Am, Em, Bm (in first position)
Basic Right Hand Skills
Share this Event on Facebook.