All Aboard! Old Time Cruise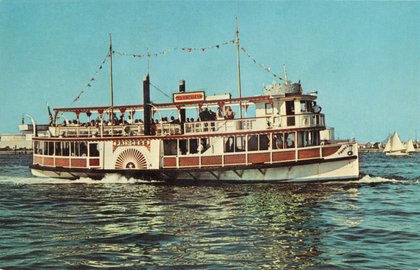 Aug. 29, 2017
7 p.m. - 9 p.m.
ALL ABOARD! OLD TIME CRUISE!

Tuesday, August 29, 2017 Cost $22 per person
Join the members of Bernunzio Uptown Music's OLD TIME JAMS, for an evening on the Colonial Belle for OLD TIME on the water! Bring your instrument to play along or just come to listen, relax and enjoy the scenery. Pizza included in the price. Cash bar available on board.
See details below:
OLD TIME CRUISE ON THE COLONIAL BELLE
Date: Tuesday, August 29 2017 Time: 7pm - 9pm
Arrival time: 6:30 pm Note: You may be delayed by trains crossing Main St. in Fairport
Place: 400 Packett's Landing (behind the Village Hall), Fairport, NY 14450
Tel. (585) 223-9470
Ample FREE parking is available.
Reservations: counter@bernunzio.com or call (585) 473-6140
Share this Event on Facebook.