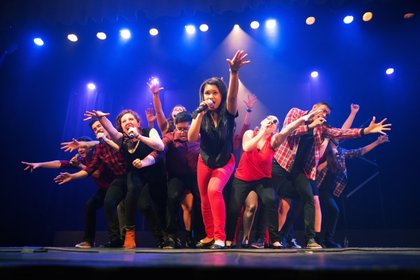 Sept. 22, 2017
7 p.m. - 8 p.m.
Get excited for After Hours A Capella group, known for its unique arrangements and energy filled shows! Popular with audiences of all ages, this co-ed a cappella group from the University of Rochester performs a wide range of genres. Whether your tastes include classics, pop, rock, or even electronic dance music, After Hours has a song for you!
Tickets are $10.
Purchase tickets through KeyBank Rochester Fringe Festival:
Online: rochesterfringe.com (no extra booking fees)
Phone: (585) 957-9837 (fees apply)
Box Office: One Fringe Place (corner of Main & Gibbs Streets)
In Person: Venue door one hour before start of show
Share this Event on Facebook.